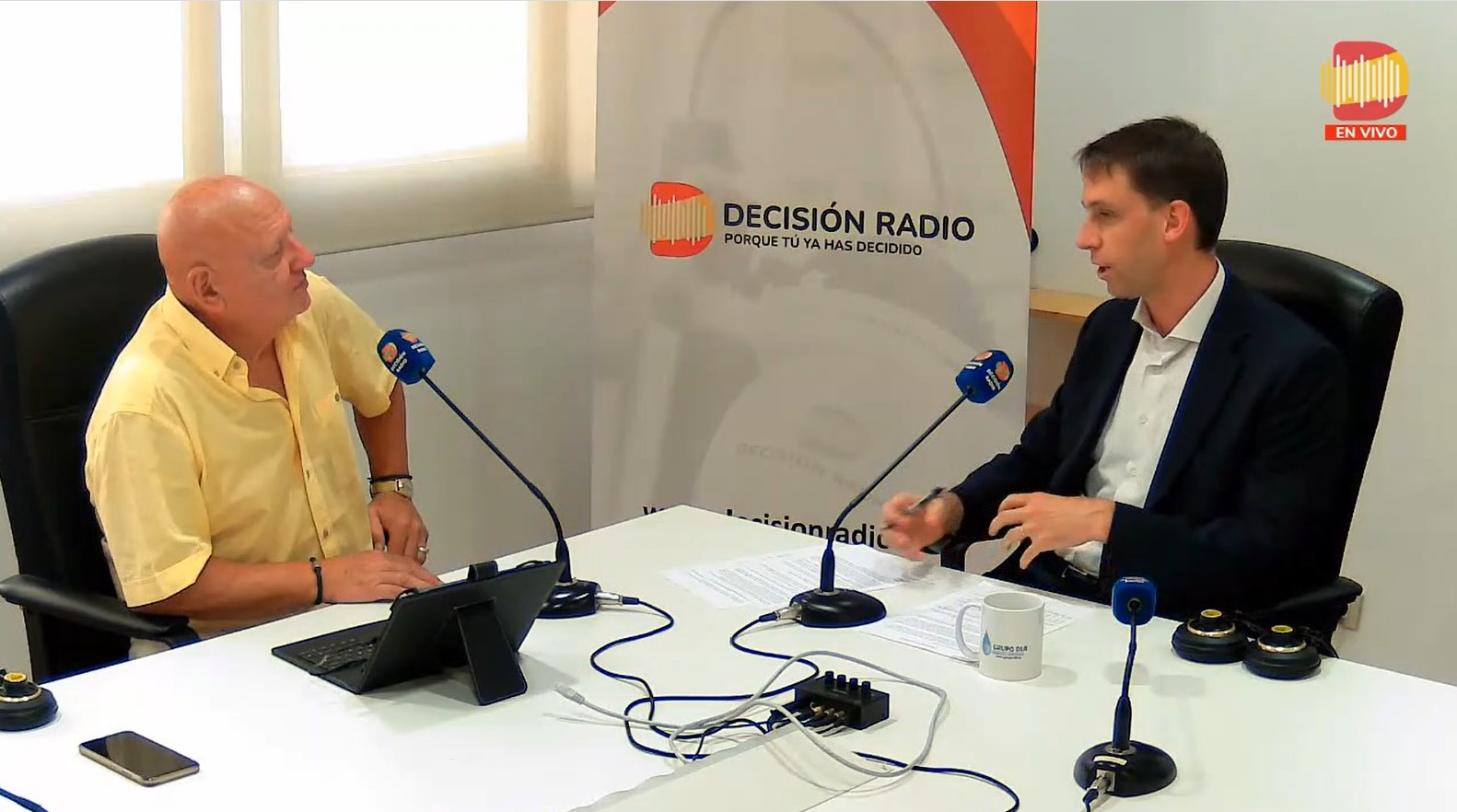 20 Jul

INNOVACION Y START UPS

Sigue la entrevista aquí / Follow the interview here

Solemos invitar al programa Hemisferios a personas que, por su experiencia, capacidad de emprendimiento o voluntad de cambiar las cosas, nos pueden inspirar a los demás para cambiar la forma en que hacemos las cosas, y mejorar el mundo en que vivimos, haciéndolo más eficiente y sostenible. Esto se logra muchas veces a base de una labor constante de acercamiento a las empresas, ayudándolas a mejorar sus procesos y sus resultados, como hoy veremos.

Para ello hoy hemos invitado al programa a Albert de la Riva. Albert estudio ingeniería Industrial por la Universidad Ramon Llull de Barcelona. Es Master en Administración de Empresas por el IESE donde además hizo otro curso de Inteligencia Artificial y ha realizado un programa de liderazgo y otro de B2B en el ESADE. Empezó su carrera profesional en Texsa Inc. Como Production manager. Forjo su experiencia en Altair Management Consultants siendo Managing Director de la filial en España y socio. Actualmente es fundador de su propia empresa, Meetaitech, dedicada a ayudar a las empresas en la consecución de una mayor eficiencia. Además, es consejero de otras empresas.

Albert es una de esas personas que trasmiten entusiasmo y que llevan la innovación en su ADN. Es además un profundo conocedor de los retos a los que se enfrentan las "start ups" hoy en día y su papel en el desarrollo de la innovación. De todo ello trataremos hoy en nuestro programa

TRANSLATION INTO ENGLISH

We use to invite to Hemisferios program to those who, because their experience, entrepreneurship or wiliness to change the way we do things, they can inspire others to change the way we do things and improve the world., making it more sustainable and efficient. Thos is usually achieved because a constant approach to the surrounding companies, helping them to improve their processes and its results, as it is disused during this interview.

For all this we have invited Albert de la Riva today. He is Industrial Engineer by the Ramon Llul University of Barcelona. Master in Business Administration by IESE where also he did a course in IA..With other courses of leadership and B2B in ESADE. He started his professional career in Texsa as Production Manager. Consolidating his experience in Altair Management Consulting being Managing Director. Currently he is CEO and funder of his own company Meetaitech, devoted to help companies to achieve better efficiency. Being also advisor in the board of other companies.

Albert is one of those persons that transmit enthusiasms and that carry the innovation in their AND. He has a deep knowledge around the challenges that face today the start ups and their role in innovation.